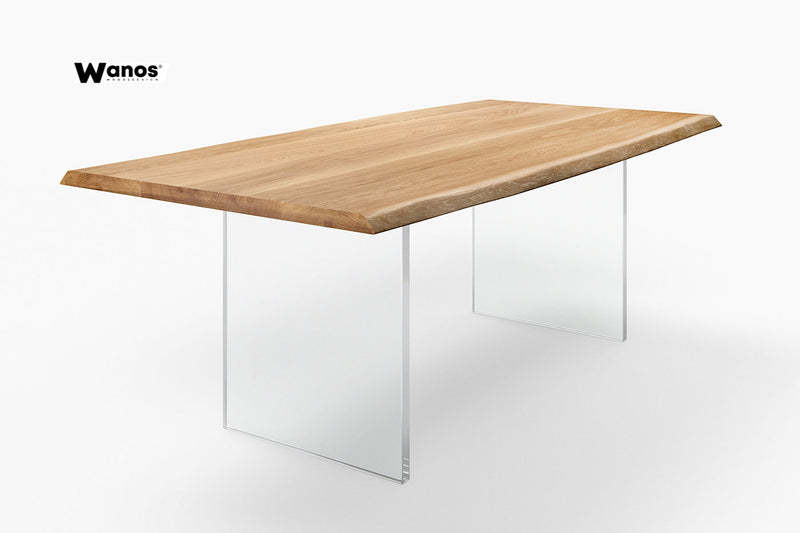 Design table made of solid oak wood on acrylic crystal
Risparmi il 16%
Wanos offers a splendid table handcrafted by our craftsmen using a precious solid oak wood, a single piece of oak served to create this great design table.

The edge of the table is trimmed to obtain a linear and silky surface, this wood which stands out for its elegance, durability and versatility has been placed on an iron structure with a minimal design.
Top made of solid oak wood that has been naturally seasoned for over 30 years, with a wood thickness of 40mm , treated with a transparent protective and water-repellent matt varnish .

A unique and rare piece made by our wood craftsmen placed on a 25 mm thick acrylic glass shelf, the Plexiglass is widely used as a substitute for glass, it turns out to be 30 times stronger than glass , but they are also much lighter (they weigh half of traditional glass for the same thickness).

It is possible to make the table in any size and type of wood. Send your request to info@wanos.it.

Choose the right table to furnish your home by Wanos Wood & Design.