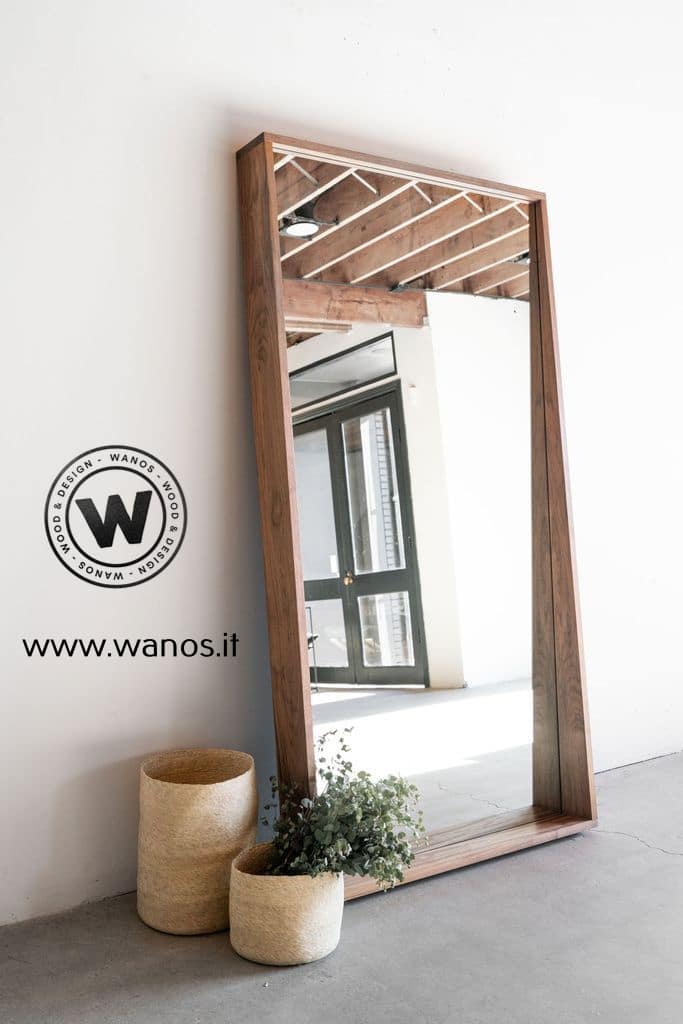 Design floor mirror with solid chestnut wood frame
Risparmi il 16%
Superb freestanding mirror ideal for the living area with frame made of solid chestnut wood aged by our craftsmen, also available in various colors.
For a simple and genuine beauty, our craftsmen have created this splendid floor and wall mirror that will make the difference, creating a chic and elegant environment, using the heart a noble solid wood such as chestnut with its unmistakable shape and its extraordinary colors .
All our wood is naturally seasoned for over 30 years, it took hours of work to create a truly unique mirror of its kind that can last over time in full respect of nature, with a unique and original design.
The same will be packed in a safe and accurate way, to repair it from any bumps and damages, our staff will create a 15mm thick wooden box with bubble wrap and industrial polystyrene.
Measures 180x80 cm with 12 cm frame.
It is possible to choose the color of the frame between:
Natural Chestnut
Light Walnut
Dark Walnut
Mirror yourself in style and choose the right Wanos design.