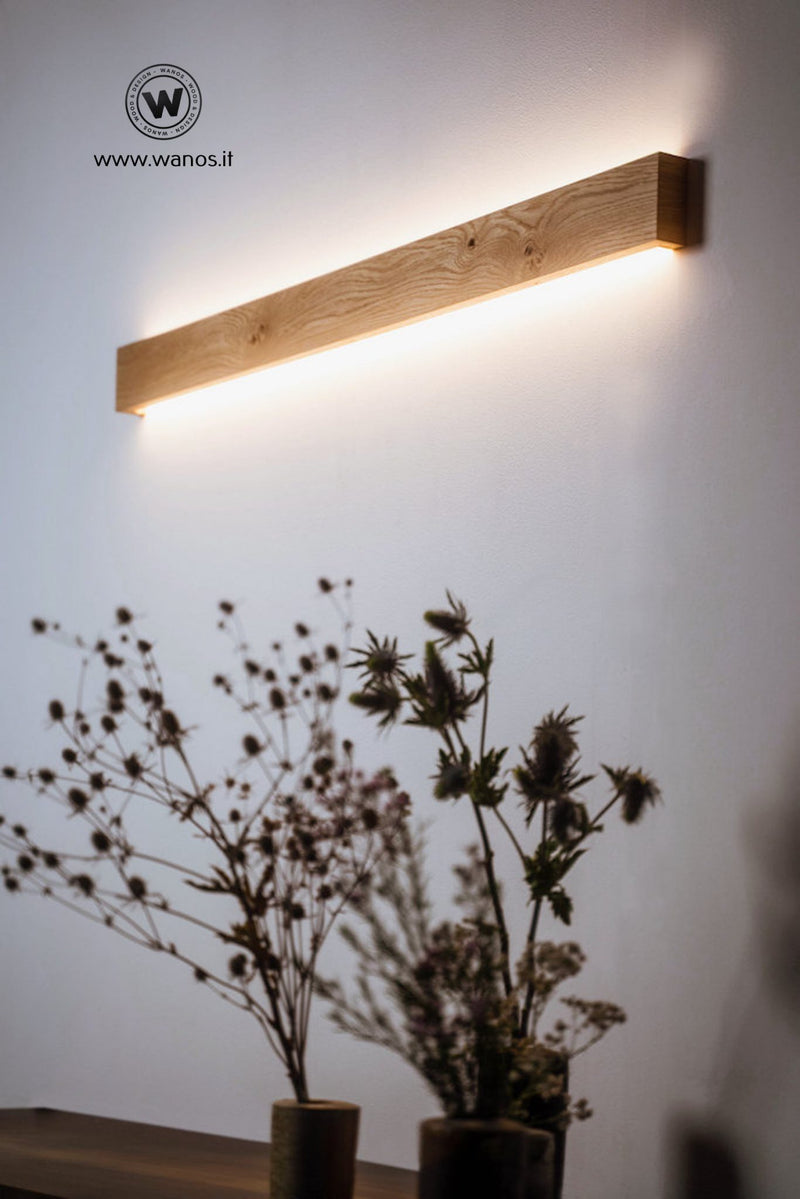 Wall light made of solid oak or natural chestnut with integrated LED light
Risparmi il 7%
Our creations are perfect elements to embellish your home with craftsmanship within current contexts, as if they were old lanterns in which the flickering of the candle gives suggestive atmospheres linked to distant times.
For every environment and need, we have created a wall light in
solid chestnut or oak
, its shapes, its veins and its color make the piece of furniture unique in its kind.
Measures :
Available length 50-100-150-200cm
Led included with possibility to choose between Warm-Neutral-Cold, power 15 w meter.
Light up in a unique way by choosing a unique piece by Wanos Wood&Design.