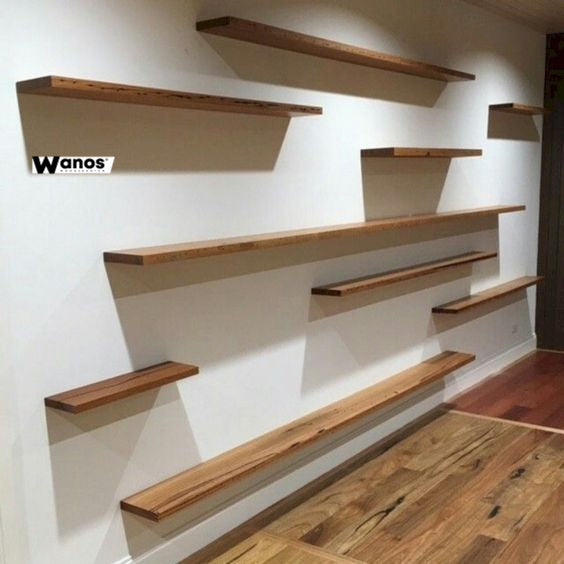 Retractable shelves in solid wood "chestnut essence" design
Risparmi il 16%
It is very important to take care of the smallest details because they are the ones that make the difference between a well-kept place and another chic one.

For a simple and genuine beauty created by the craftsmanship of a manual work capable of creating small works of art.

A splendid shelf in solid chestnut wood of the highest quality with a thickness of 50-55 mm , naturally seasoned for over ten years, with a straight and regular edge.
Available with depths of 15-20-25 cm.
Our shelves have a matte transparent protective finish, which will make the wood water-repellent .

The natural finish of solid chestnut wood may have grains and cracks which will be healed with clear epoxy resin, they give warmth and bring to life the natural imperfections of the wood which we consider to be a quality.

Included in the sale price is the predisposition and hardware for the correct concealed installation.

Furnish your home in a unique way by Wanos Wood&Design.