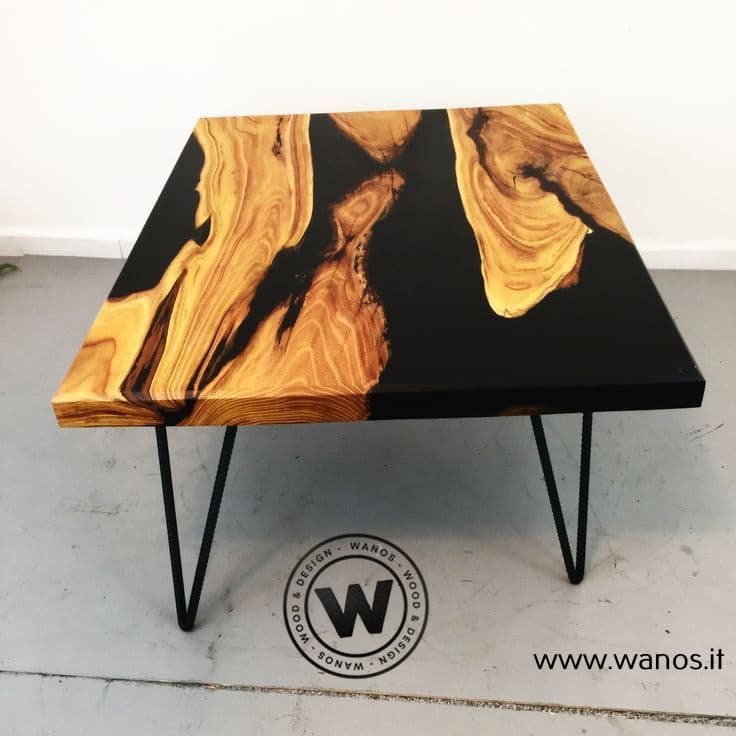 Design Coffee Table made with resin top and centuries-old olive tree on an iron structure
Splendid coffee table ideal for the living area in noble secular olive wood with a thickness of 30 mm naturally seasoned for over 10 years with veins that gather like waves, knots that dissolve in spirals, how many designs can be read and how many shapes can be born from wood.

We have combined this fantastic secular essence with a very particular product such as the "resin" which makes the piece unique in its kind.
Thanks to the play of colors of the splendid noble essence such as the olive tree and the elegance of the black colour.

It took hours of work to create a truly one-of-a-kind table able to last over time in full respect of nature, with a unique and original design.

The product is available in various sizes, processing times are 20 working days from receipt of the order.

Furnish your home with style and choose a unique and rare Wanos piece.