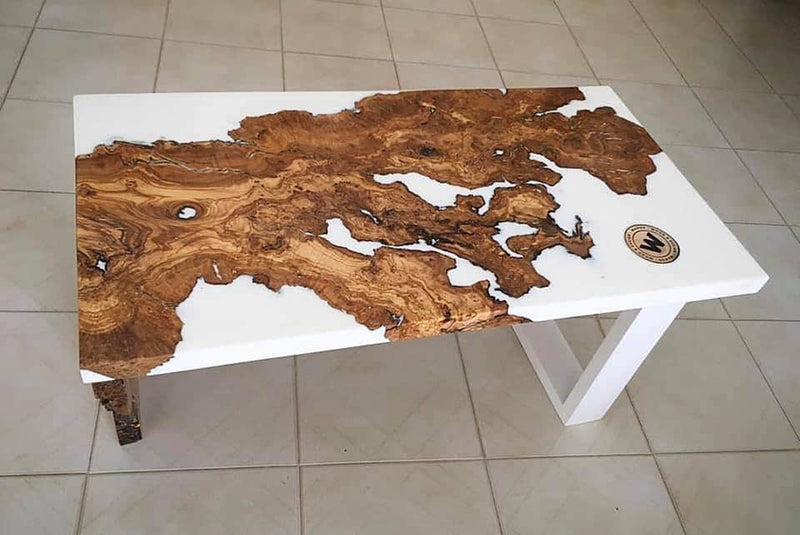 Design Coffee Table made with centuries-old olive root immersed in white epoxy resin
Risparmi il 23%
Single piece !

The table is a versatile and useful piece of furniture, both from a decorative and practical point of view, we have created a unique and rare piece with style.

The splendid coffee table is made with a section of centuries-old olive root with over 15 years of natural drying. The olive tree is a very noble and particular essence thanks to its unique and rare shape and colour.

Our staff created the coffee table top by immersing the root in white epoxy resin, the structure that supports the top on one side is the root itself, while the other side was placed on a white wooden structure like the plan.

Measures :

Length 90CM

Width 48CM

Height 40 CM

Unique piece available for immediate delivery.

Stand out with style and choose to furnish your home with the right Wanos design!