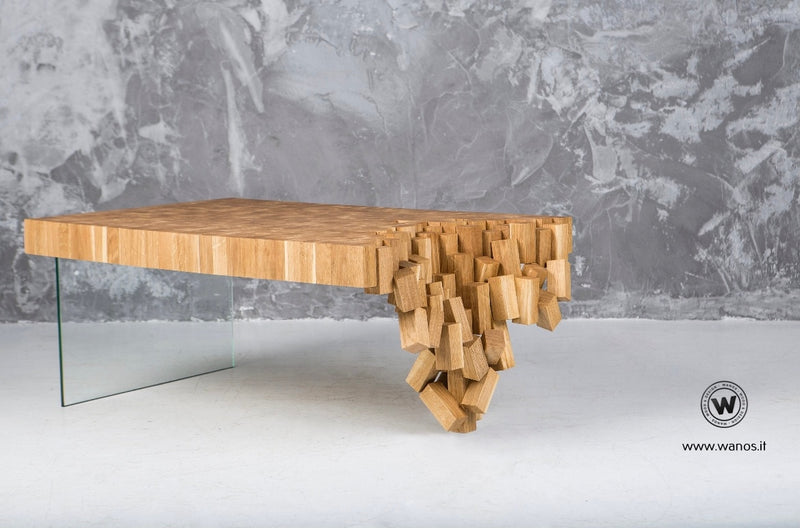 Design Coffee Table made of solid oak wood with tempered glass structure
Single piece !

The table is a versatile and useful piece of furniture, both from a decorative and a practical point of view, we have created a unique and rare piece with style.

The splendid coffee table is made with a section of solid oak wood with over 15 years of natural drying.
Oak is a very noble and particular essence thanks to its unique and rare shape and colour.

Our staff created the coffee table top highlighting all the grain of the wood by applying a totally opaque "natural effect" protective varnish. The structure that supports the top was made with tempered glass with a thickness of 1 cm.

The coffee table that we offer is one of a kind, thanks to its particular design and its splendid color it will give the right touch of design to your home.

Measures :

Length 110cm

Width 60cm

Height 45cm

FREE SHIPPING BY INSURED EXPRESS COURIER.

Production time 15-20 working days.

The coffee table will be shipped already assembled, it will be entrusted to an insured express courier with guaranteed delivery in 24-48H, the same will be carefully packed to avoid any damage during transport.