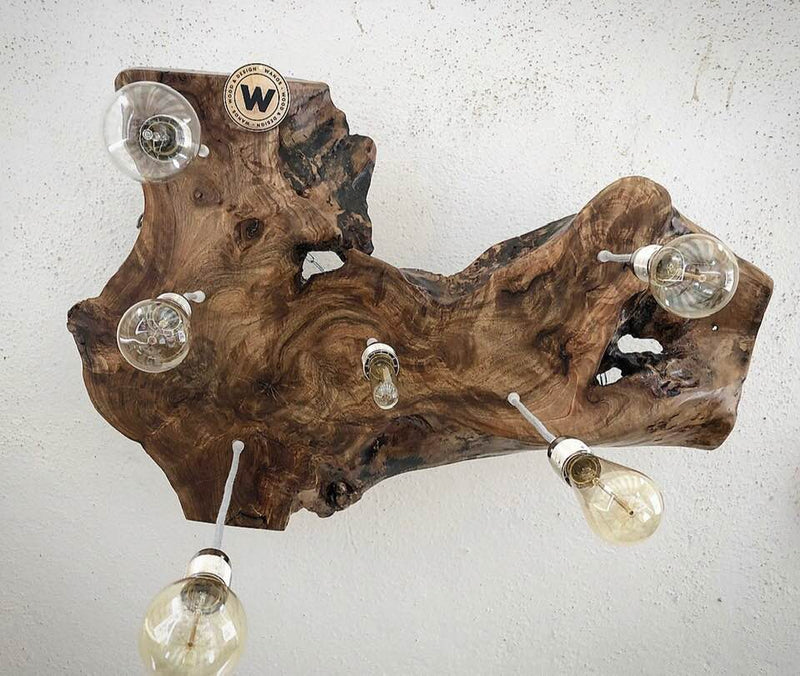 Design chandelier made with century-old walnut root with six light points
SINGLE PIECE !

Veins that gather like waves, knots that dissolve in spirals, how many designs can be read and how many shapes can be born from the wood.Meeting our products is always a sensory experience.

For a simple and genuine beauty, our craftsmen have created this splendid chandelier that will make the difference, creating a chic and elegant environment, using the heart of a centuries-old walnut root which, with its unmistakable shape through 6 light points, will give your home a an extra touch of class, with decorative threads covered in cotton and a vintage aluminum lamp holder with ceramic interior, E27 socket.
The sale price includes the black circular rosette to be fixed to the ceiling including fisher.
The lamps used in the photos are for display and not for sale with the chandelier.

Measures:
Cm: 92x56 24

Choose Wanos to illuminate your home with style.