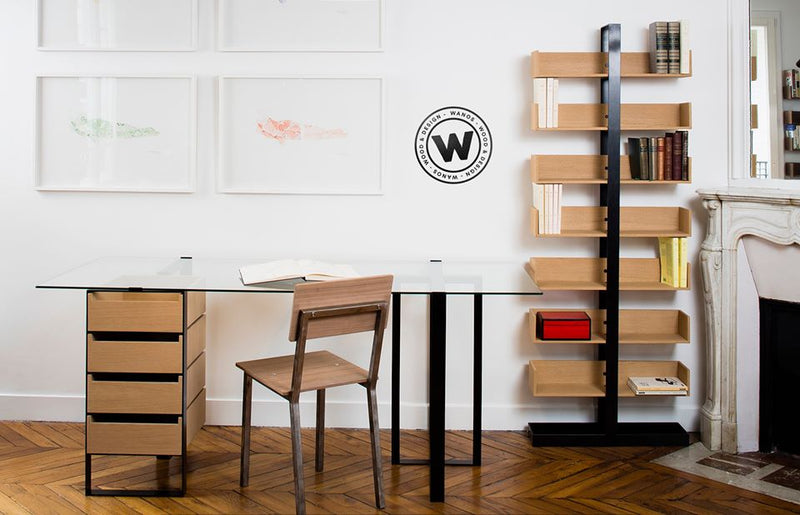 Design bookcase built on an iron structure with wooden shelves
The wooden bookcase is the most classic imaginable in a home, but the Wanos team has been demonstrating for some time now that this material is far from trivial. Extremely versatile, it lends itself to the most diverse shapes and uses, maintaining a warm and welcoming appearance, the wood and iron bookcase marries contemporary taste.

Inspired by the 50s design, it is made with an iron structure and wooden shelves, it stands out for the beauty of its materials and the attention to its creation.

The bookcase measures 200 cm in height with a width of 65 cm and a depth of 17 cm, in the menu it is also possible to customize both the color of the structure and the choice of wood.
Estimated production times are 20 days from the day of the order.

Furnish your home with originality by choosing Wanos.