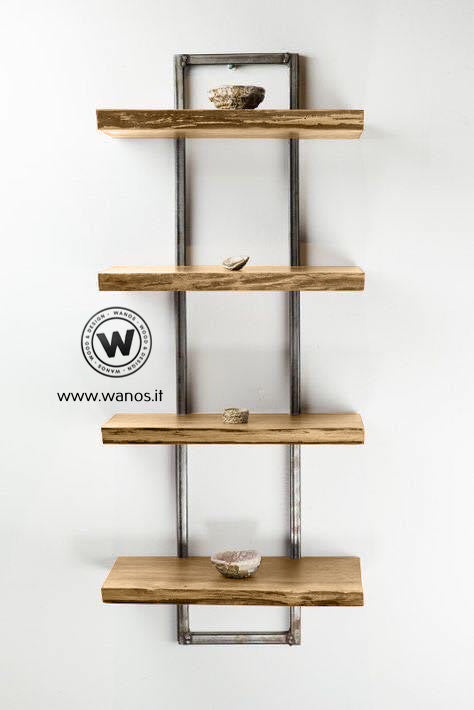 Shelves in solid chestnut wood on a design iron structure
Our staff has created a splendid piece of furniture with a unique and unmistakable style on a rough wrought iron structure with shelves in debarked solid wood.

The essence of the wood is Italian chestnut , naturally seasoned for over 10 years, with the possibility of choosing different colors such as:
Natural Chestnut
Medium Walnut
Dark Walnut
The dimensions of the shelves are 50x20 cm with a thickness of 5 cm.
For the 170 and 200 cm long structures, 5 shelves will be installed.
Furnish your home with style and choose the right Wanos design.