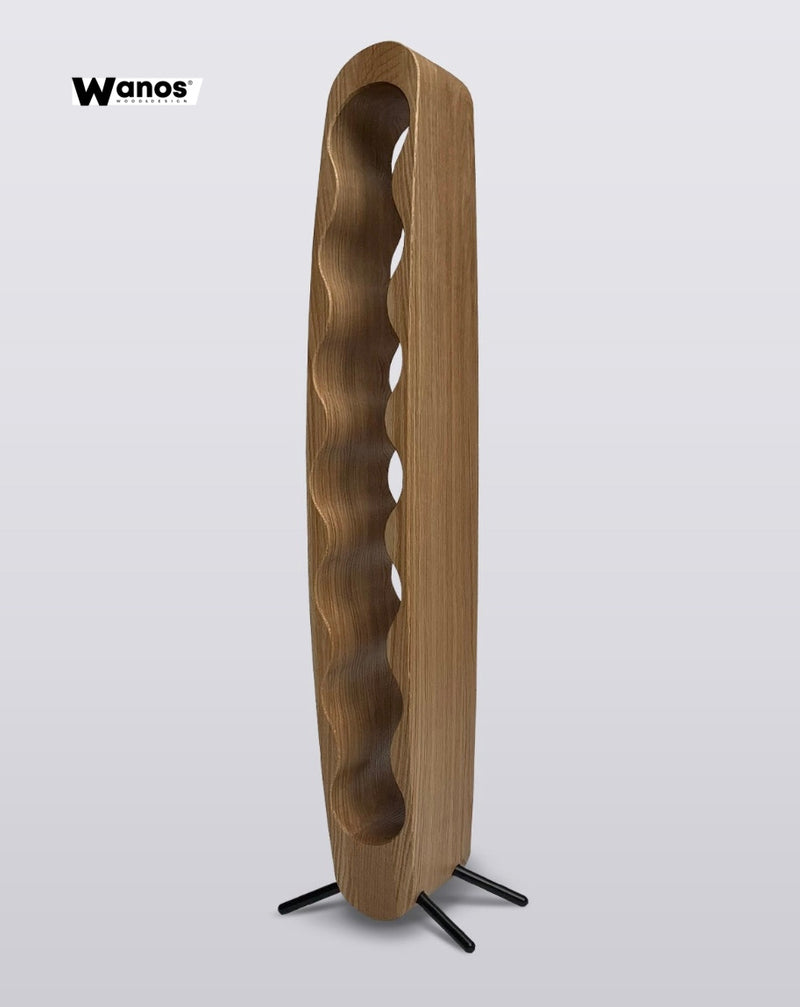 Design bottle holder made entirely of noble solid wood on a minimal metal base
Floor bottle holder made with noble wood structure chosen from:
"Opaque" Natural Oak
"Opaque" Natural Chestnut
Medium Walnut "Opaque"
It combines elegance and minimalism while presenting a modern shape. In any interior, it becomes an unusual addition, which is distinguished by the beauty of carefully selected wood.

Capacity 7 bottles, ideal for liqueurs - champagne - wine.
Dimensions :
width 21cm / depth 16cm / height 85cm
Furnish your home with style, choosing a unique and rare Wanos piece.