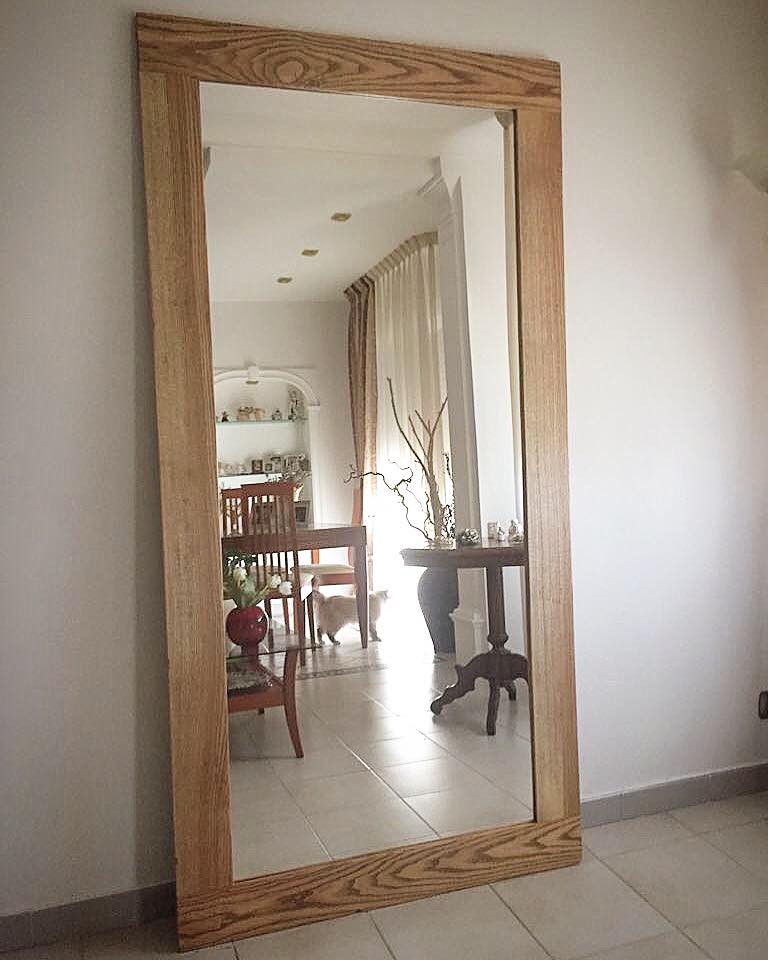 Countertop mirror made with solid chestnut wood frame
Superb mirror made of solid chestnut wood by our craftsmen, also available in various colors.

The frame has a width of 12 cm.
Attention, the colors displayed in the photos may differ in gradation and light, compared to the product, we work in an artisanal way and with natural products, each piece of furniture is unique and original.

On request we can provide photos of the manufacturing phase, to define together the color of the product, the mirror can also be installed on the wall both horizontally and vertically.

Mirror yourself in style and choose the right Wanos design.