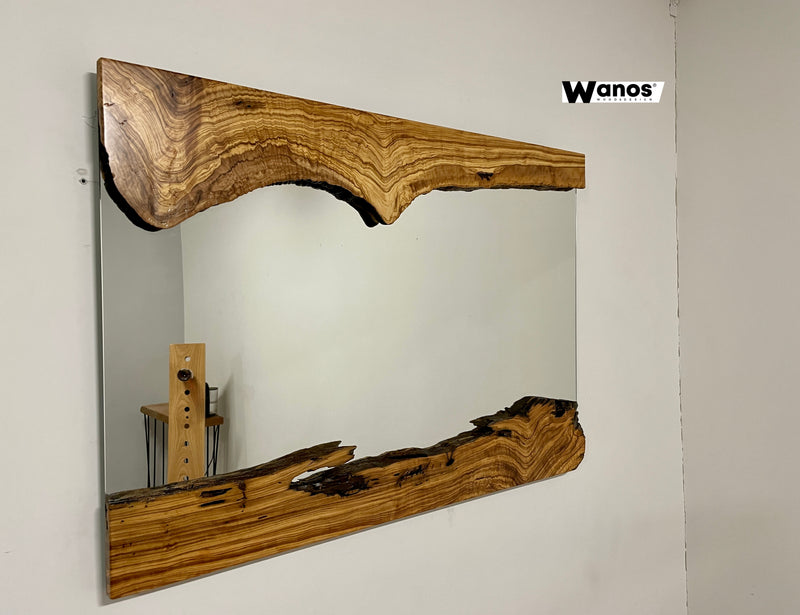 Design wall mirror with solid secular olive wood frame
Risparmi il 12%
Single piece!

Veins that gather like waves, knots that dissolve in spirals, how many drawings can be read and how many shapes can be born from the wood.

The encounter with our products is always a sensory experience.

For a simple and genuine beauty, our craftsmen have created this splendid wall mirror that will make the difference, creating a chic and elegant environment, using the heart of a noble solid wood such as the centuries-old olive tree with its unmistakable shape and colors extraordinary.

All our wood is naturally seasoned for over 10 years, it took hours of work to create a truly unique mirror of its kind able to last over time in full respect of nature, with a unique and original design.

The mirror can be installed horizontally on the wall thanks to the guides installed on the back, the size is 100x70 cm .

The same will be packed in a safe and accurate way, to repair it from any bumps and damages, our staff will create a wooden and industrial polystyrene box.

Product ready for delivery.

Mirror yourself with style and decorate your home in a unique and inimitable way by Wanos.