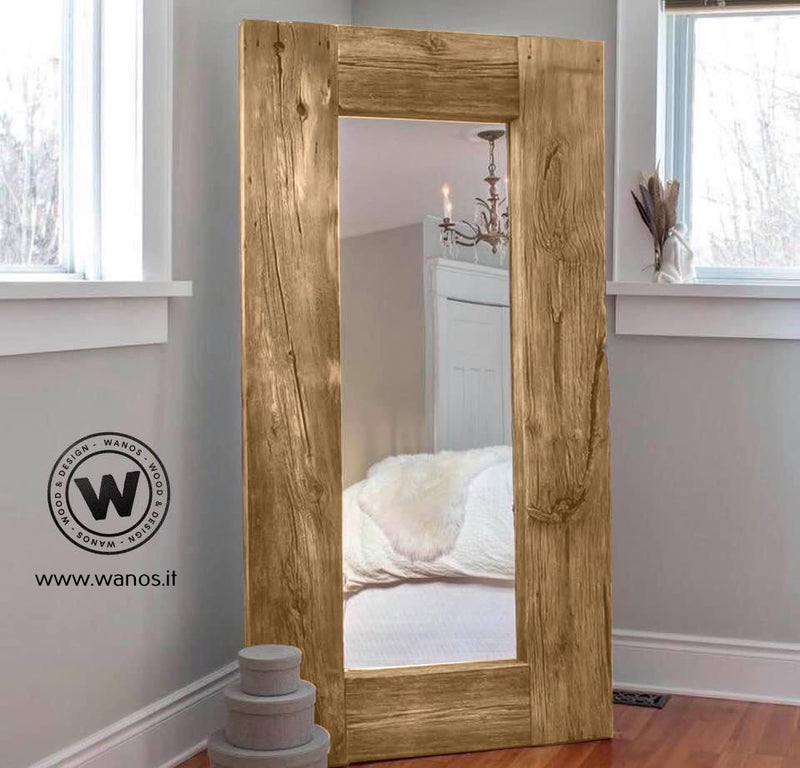 Design floor mirror with aged solid wood frame
Gorgeous floor mirror made with a centuries-old aged solid wood frame.

Imposing mirror given the width of the frame of 20 cm, which enhances and gives particular importance to a piece of furniture present in any environment, the same has the predisposition to be installed on the wall both vertically and horizontally.

Ideal to be installed in the Living area, where thanks to its centuries-old wood it will give the right style to your environment.

Each piece is one of a kind, given the aged wood the same may have slight lesions, deficiencies and irregularities for all a defect, for us it is History as a result Unique and inimitable design in its genre and style.

The mirror will be shipped in a protective wooden crate, padded with industrial styrofoam and prubiball.

Upon request, we can make the mirror in any size, by writing to info@wanos.it.

Processing times 10 working days.

Furnish your home in a unique and inimitable way by Wanos.