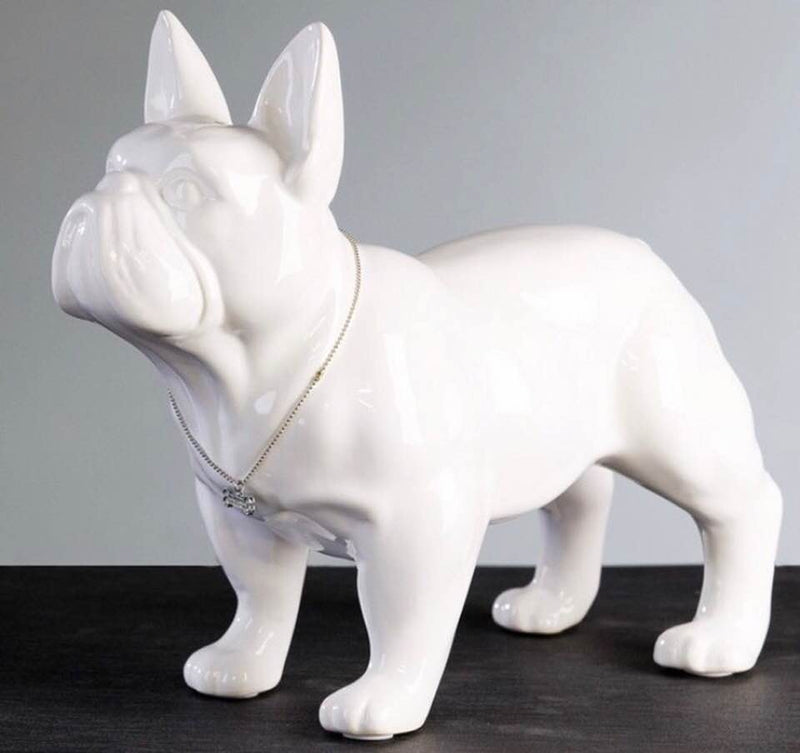 Design ceramic French Bulldog statue
In the Wanos house there is news, the hand of our expert craftsmen who shape each single piece to transform it into a design object, giving life to canine-inspired decorations with details with a unique charm.

Have you decided to renew the look of your space? Are you looking for small style details that can make the atmosphere much more refined and captivating?

Wanos offers a statue depicting a French bulldog, handmade, 30 cm high, totally in ceramic with a total white coat that makes it an object with a refined design, this hand-painted statue will leave you surprised by its originality.

To enrich every corner of your home, it will be a small detail capable of immediately creating the right atmosphere, enveloping guests and friends in a familiar embrace. Whether you are an animal lover, a collector or a simple lover of taste, opt for this fantastic bulldog to cheer up your spaces with the right design by Wanos Wood&Design.