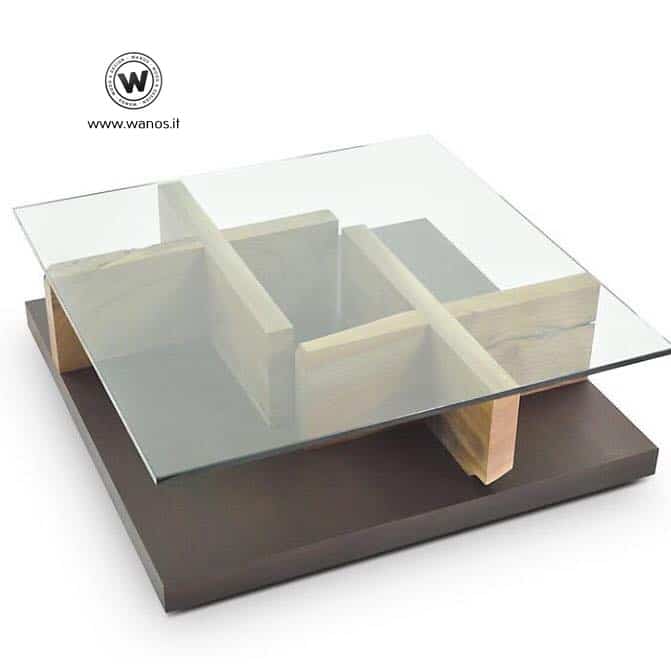 Design Coffee Table made with aged solid chestnut wood sections on a metal base and glass top
Are you renovating your living room and want to insert style details that can highlight the environment?
Small accessories and various furnishings are essential because they manage to be both comfortable and elegant.

A coffee table is essential if you want a sophisticated and charming living room. Thanks to this accessory you can enjoy an afternoon spent together with your best friend, perhaps sipping a good hot tea or coffee on a cold winter day.

This splendid design piece of furniture suitable for the living area is made with solid chestnut wood planks with a thickness of 5 cm resting on a wrought iron structure with a 1 cm glass top.

Measures 90x90 H 40cm

Choose the right Wanos 2.0 design.