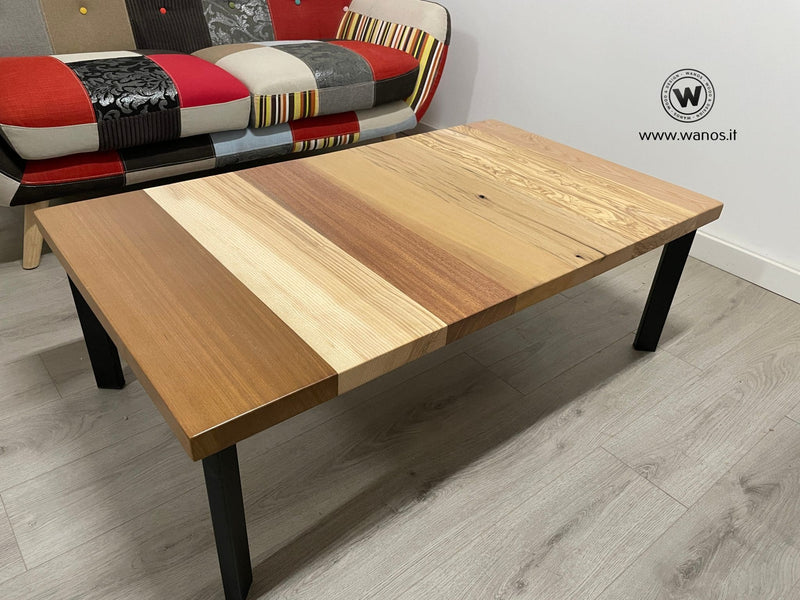 Design Coffee Table with solid wood top with seven different essences on a geometric structure in matt black metal
Single piece !

The table is a versatile and useful piece of furniture, both from a decorative and a practical point of view, we have created a unique and rare piece with style.

The splendid coffee table is made with noble solid wood sections of :

With over 15 years of natural drying, all the essences are noble and particular thanks to the veins and the different color of the essences.

The geometric structure that supports the top was made of matt black metal.

The coffee table that we offer is one of a kind, thanks to its particular shapes and its splendid color it will give the right touch of design to your home.
The coffee table will be shipped already assembled, it will be shipped by insured express courier with guaranteed delivery in 24-48H, it will be carefully packed to avoid any damage during transport.

Measures :

Length 120CM

Width 74CM

Height 40 CM

FREE SHIPPING BY INSURED EXPRESS COURIER.