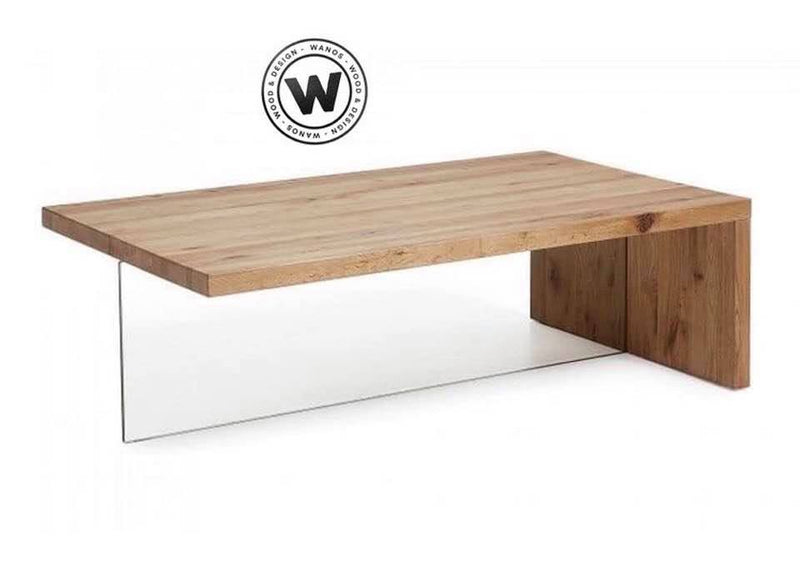 Coffee Table made of solid wood on a glass structure, ideal for the living area
Coffee Table made of solid chestnut wood aged for over 30 years.

The planks are coupled together creating a unique surface of its kind, the natural finish of the solid chestnut wood with veins and cracks filled with transparent epoxy resin, give warmth and bring to life the natural imperfections of the wood which for us are classified as a value .

It took hours of work to create a truly one-of-a-kind table able to last over time in full respect of nature, with a unique and original design.

The coffee table is a unique and rare piece that creates a unique atmosphere in your home thanks to the 1 cm thick glass finish with a polished edge set into the wood.

Being an artisan laboratory we can create any made-to-measure accessory, giving the customer the possibility to choose the preferred size and colour.

Stand out with style and furnish your home in a unique and inimitable way by wanos.