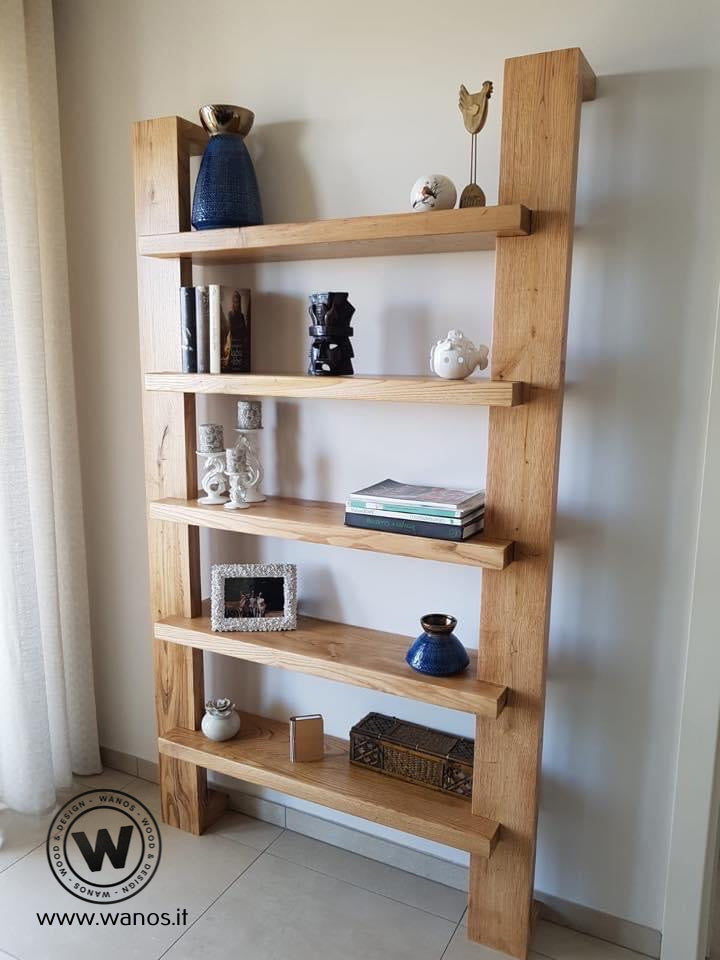 Bookcase with five shelves made of solid chestnut wood
Risparmi il 21%
It is very important to take care of the smallest details because they are the ones that make the difference between a well-kept place and another chic one.
Bookcase made with solid aged chestnut wood 50 mm thick, with five shelves measuring 100x25 cm spaced 30 cm where you can place books, lamps and furnishing accessories of any kind.

Measures:
Bookcase height: 215 cm

For sale the color of the wood similar to the photo.

Attention, the colors displayed in the photos may differ in gradation and light, compared to the product, we work in an artisanal way and with natural products, each piece of furniture is unique and original. Color variations are accepted by the customer when ordering.
Choose a special bookcase to furnish your home in a unique way by Wanos.