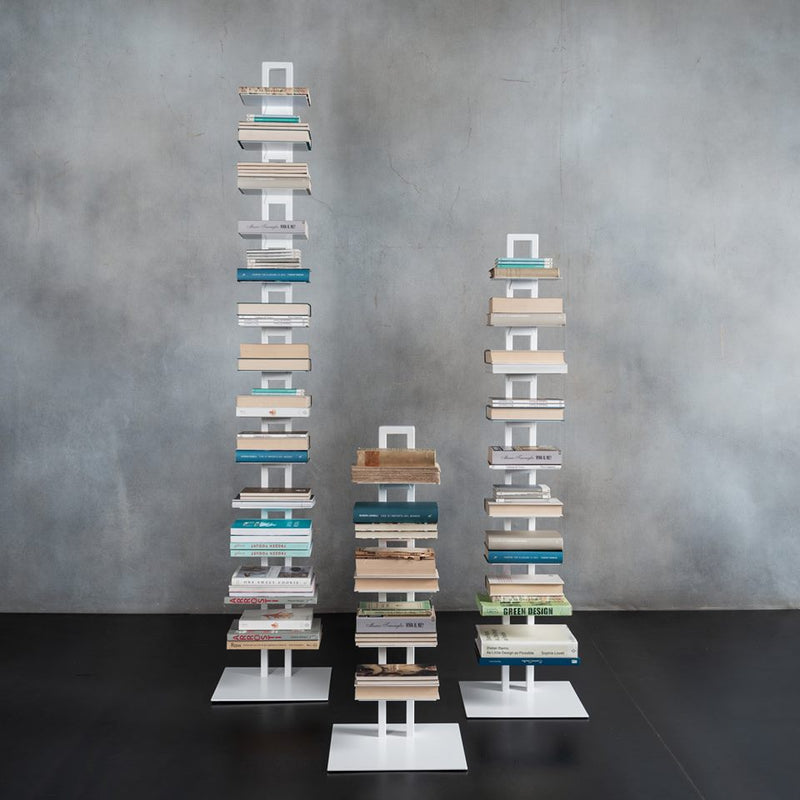 "A good reader is like a curious traveler, each book chosen represents the beginning of a journey where you can explore new worlds and enrich your mind."
Splendid floor bookcase made entirely of iron by our craftsmen, available in different sizes and colours, just request it from our staff.
Base size: 40x40cm
A complement that will furnish your home with style, making reading even more enjoyable.
Choose to furnish your Wanos Wood&Design spaces with style.