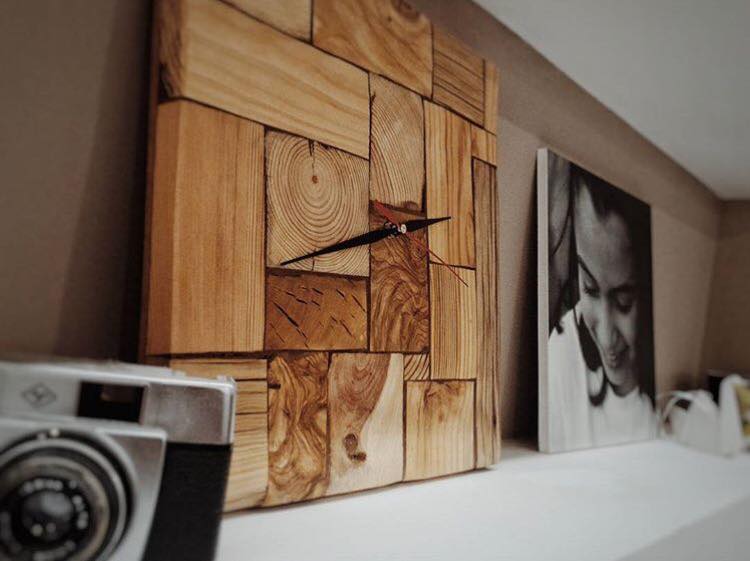 Solid wood wall clock with a modern design
Square modern design wall clock, created using different sections of wood including :
Olive, chestnut, oak, ash, walnut, fir briar creating an unmistakable multi wood style to give an extra touch to your home.
The installed mechanism is "silent" quartz with continuous movement.
It is possible to choose the desired size from 40 to 100 cm, the wood has a transparent opaque protective treatment.
Furnish your home with style by choosing a unique and rare Wanos piece.