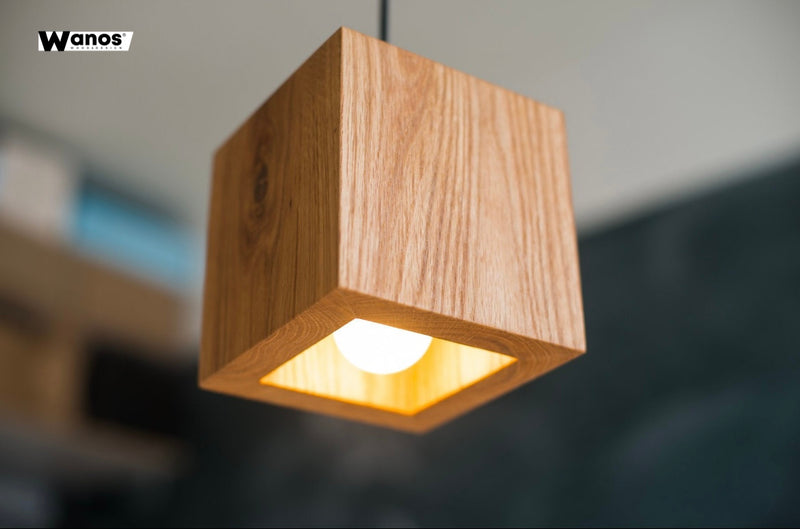 Ceiling light point made of solid natural chestnut wood
Ceiling light point with a simple functional design.

Made with sections of solid chestnut wood naturally seasoned for over 20 years treated with natural matt transparent varnish.
Characteristics :
Cube size 12.5x12.5 cm
E27 bulb hook
Electric wire covered in "brown" color cotton 150 cm long

Included you will find the kit for correct installation.
A unique piece available to illuminate the environment you want.

Furnish your home with style, choosing a unique and rare Wanos piece.