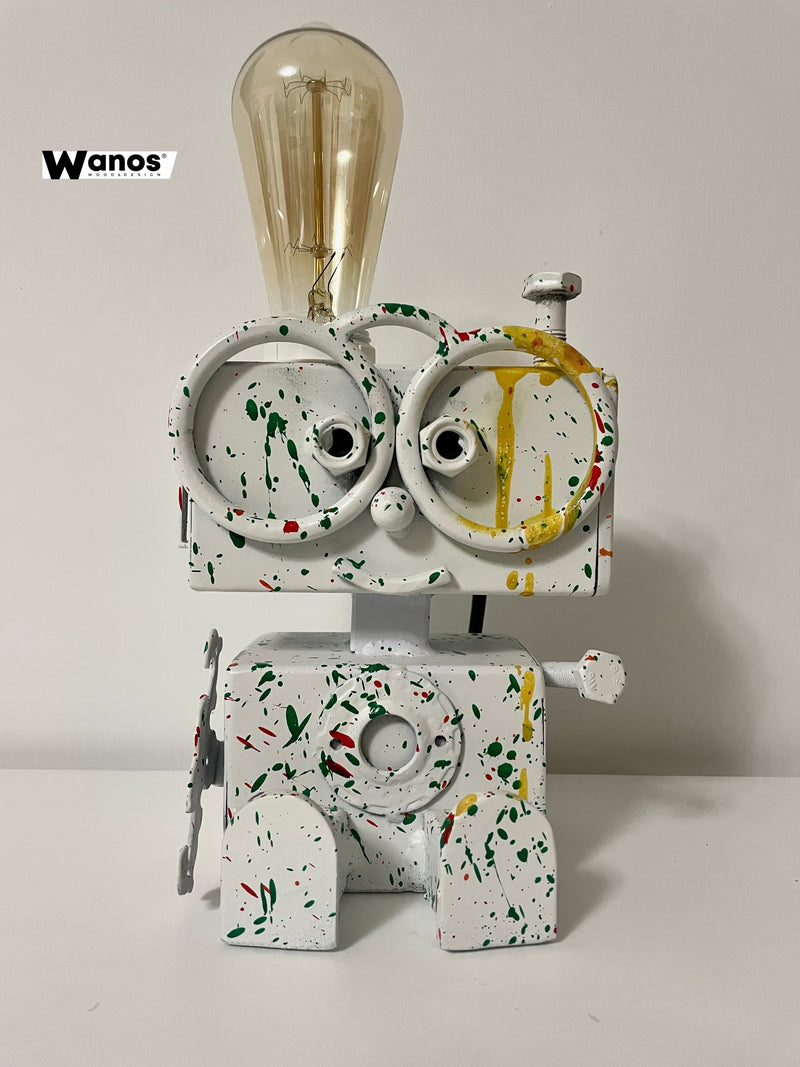 Robot industrial lamp touch "Axel"
Risparmi il 13%
Single piece!

"From the old comes the new" is one of our main values.

Unusual and original materials are transformed in our hands into furnishing accessories that strike for their originality and fascinate for their liveliness.
The encounter with our products is always a sensory experience, this time we transform it into a vintage experience with a robotic touch

The robot lamp is made entirely of metal, with an opaque white background and decorated with Pop Art style painting.
This lamp stands out from the others for its "touch" ignition with three levels of intensity wherever it is touched. To make it more beautiful, we use a design electric wire covered in green cotton of 2 meters and dimmable decorative bulb included with E27 coupling.

Dimensions:
Bulb included Height 30 cm, Maximum width 14 cm.

Available for immediate delivery.

Choose to light up in an original way with Wanos.