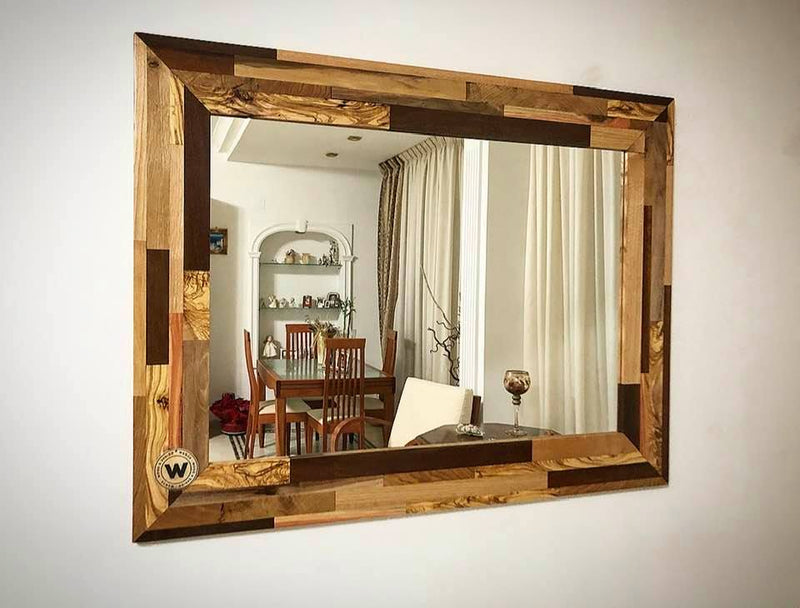 Design mirror with multi-essence solid wood frame
Risparmi il 12%
Single piece!

Every time you decide to buy an accessory for your home, you need to pay close attention to the small details that make the difference.

A wooden mirror, for example, is much loved and used for different reasons, it gives a touch of elegance and style making your room more spacious.

Splendid wall mirror made with a multi-essence frame made of solid wood with sections of: Oak, Chestnut, Carob, National Walnut, Rosewood, Canaletto Walnut, Olive and Olive Root.

Our craftsmen have applied two hooks on the back in order to give the customer the possibility of installing it in a vertical and horizontal position, on request it can be made to measure in order to make each environment unique and inimitable.

Measures 124x95 frame width 13.6 cm.

On request we can make any size and customization on customer request, just write to info@wanos.it and our staff will get to work for you.

Choose the right Wanos Wood&Design 2.0 design.