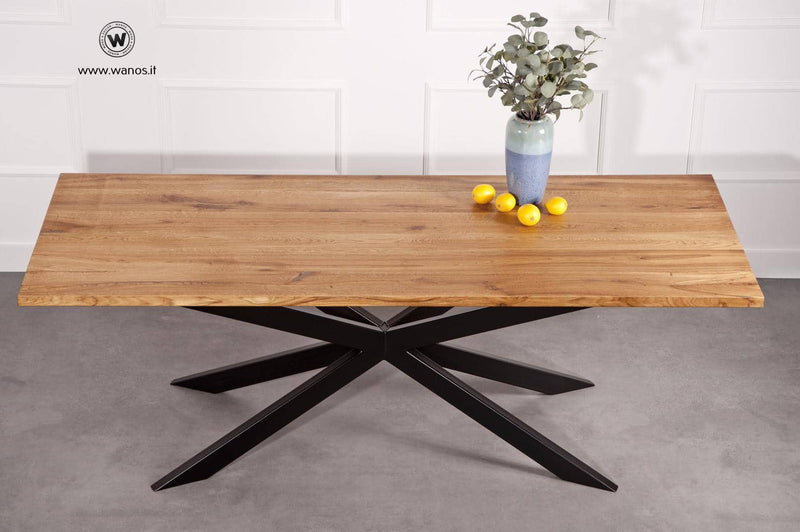 Design table with iron structure and solid natural oak top
Wonderful and imposing, the new table is a piece of furniture of great impact hand-built by our craftsmen.

The solid oak table is handcrafted by coupling real solid wood planks aged over 10 years with a thickness of 5 cm.

The large planks are coupled together creating a unique surface of its kind, the natural finish of the solid oak wood with grains and cracks filled with transparent epoxy resin, give warmth and bring to life the natural imperfections of the wood which for us are classified as a merit.

It took hours of work to create a truly one-of-a-kind table able to last over time in full respect of nature, with a unique and original design.

The structure is made of iron and you can choose the color according to your needs, it is treated with a transparent powder coating to prevent rust from forming over time.

In the package of the top, you will find the kit including the socket wrench for the correct installation of the underlying structure.

Being an artisan laboratory we can make the top in any size and colour, just write to us at info@wanos.it or contact us by phone.
FREE shipping with insured express courier.