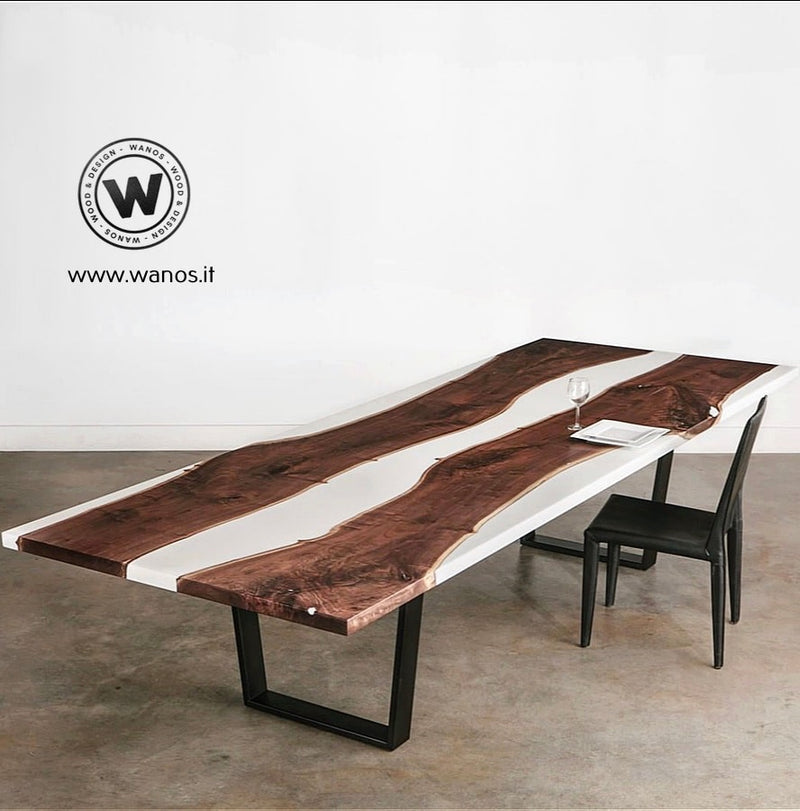 Design table made of solid wood dipped in white resin
Wanos offers a splendid table handmade by our craftsmen using solid wood with 3 essences of Canaletto Walnut, Natural Chestnut, Natural Oak immersed in white resin creating a unique and rare piece ideal for the Living area.

The debarked wood immersed in the white sea of ​​resin has been skilfully worked to obtain a linear and silky surface, of this wood which stands out for its elegance, durability and versatility, has been placed on a black iron structure.

Top made with essence of wood Canaletto Walnut, Natural Chestnut, Natural Oak naturally seasoned for over 30 years, with wood thickness of 50 mm, treated with transparent protective and water-repellent varnish.

A unique and rare piece made by our wood craftsmen with a rough wrought iron structure totally handmade and of high design.

It is possible to make the table in any size and wood essence, send your request to info@wanos.it.

Choose the right table to furnish your home by Wanos Wood & Design.