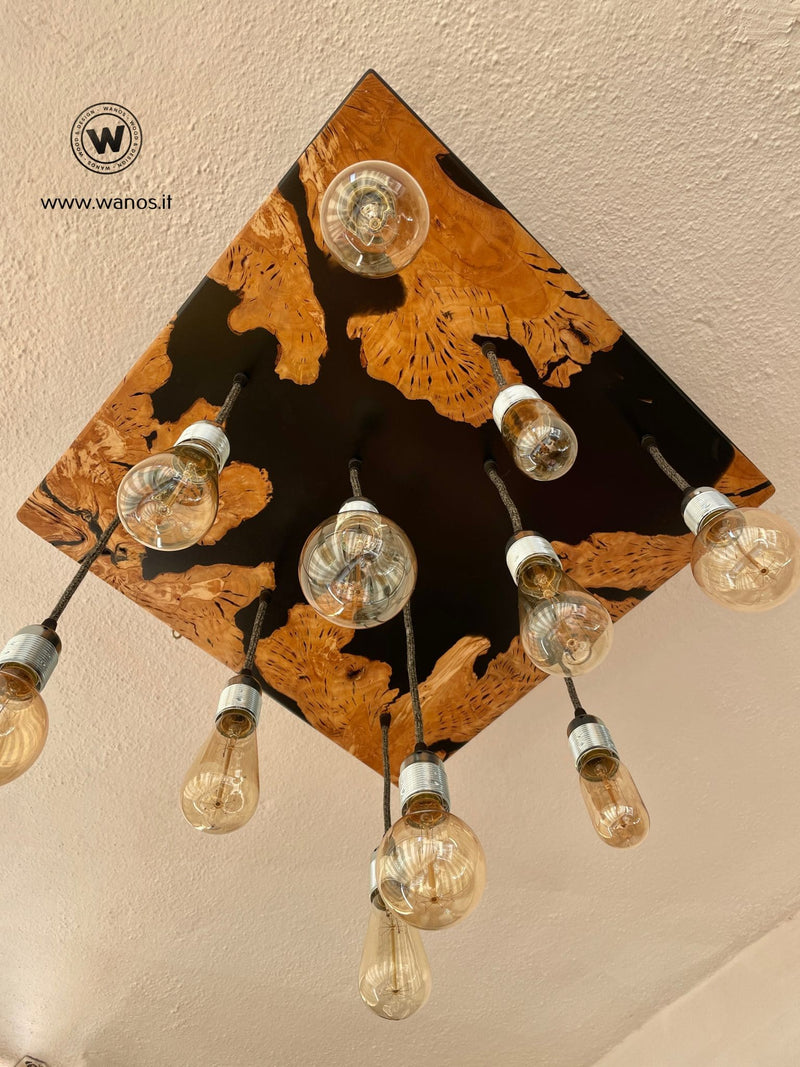 Design chandelier with 11 light points in solid olive wood and black resin
Risparmi il 29%
SINGLE PIECE!

Wanos offers to illuminate you with style and define the personality of your habitat by enriching it with a domestic structure with accessories that sparkle with particularity.

A single axis that comes from the heart of an ancient olive tree trunk, immersed in black resin which with its unmistakable shape through 11 light points will give your home an extra touch of class, with cotton-coated wires and vintage lamp holder in aluminum with E27 socket, for a simple beauty that will make the difference.

Measurements: 59X59cm.

The chandelier is supplied with supports to be positioned on the ceiling and stop.
Included in the sale price we supply the black cup which will be used to cover the electrical system between the ceiling and the chandelier.

The bulbs used in the photos are displays and are not included in the sale price.

Choose Wanos to illuminate your home with style.